Stu Grieve Nat Track Champ
At the recent National Masters Track Championships in Melbourne, our own Stu Grieve showed exactly what he is made of with a Gold and Bronze in the disciplines of Sprint and Pursuit respectively. He also got double bronze at NSW masters the week before and went even better at Nationals.
I did an in-depth interview with Stu over a few IPAs and below are his own words about his stunning performance at the pinnacle of track cycling:
"After 4 weeks doing rollers in hotel rooms across Japan, the Midwest & Europe, I hit Dunc Gray for my first ever track race at NSW masters.
I did my heat massively under-geared but got into the bronze final of the pursuit, in which I lapped my guy & did 4 sec faster than the gold time. Next day did the scratch race, lapped the field but got caught up passing the bunch to end up with a bronze in a confusing (for me!) finish.
Nats was down in Melbourne at DISC (Darebin,) where I entered the Individual Pursuit & Points races. In the Pursuit I yet again just missed the gold final with a heat time faster than state by 4 sec again catching my opponent. I did 4 sec faster again in final (bronze), also making the catch on my opponent.
On the Saturday I came out full of fire & brimstone won the first 3 sprints of the points race, then defended my position from there to take the Title."
As you can see Stu is a man of few words and lots of action. Respect from all your buddies at NSCC Stu.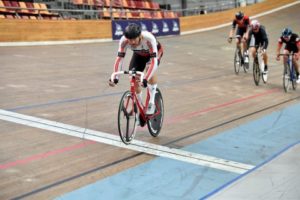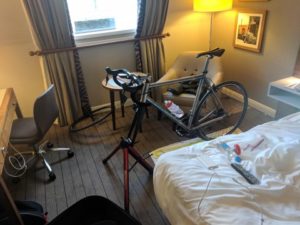 NSCC's NRS-level star riders are often overseas, searching for higher...

Jason Thomas Wins 19-34 Age Group at B2B

8 NSCC Riders Line Up for Australia's Toughest Race